At our factory in Cleveland, Ohio, we have a test center where we perform extensive testing on our own products, evaluate new materials, and compare products from other mattress brands. These tests can help us determine a mattress' firmness, durability, and support so that we can build the best mattress for you.
And we have high standards. The mattress industry likes to come out with new, flashy features every few years, but they often don't live up to the exaggerated benefits they advertise. But at The Original Mattress Factory, we will never put any materials or features in our mattress that don't provide a direct benefit to the sleeper.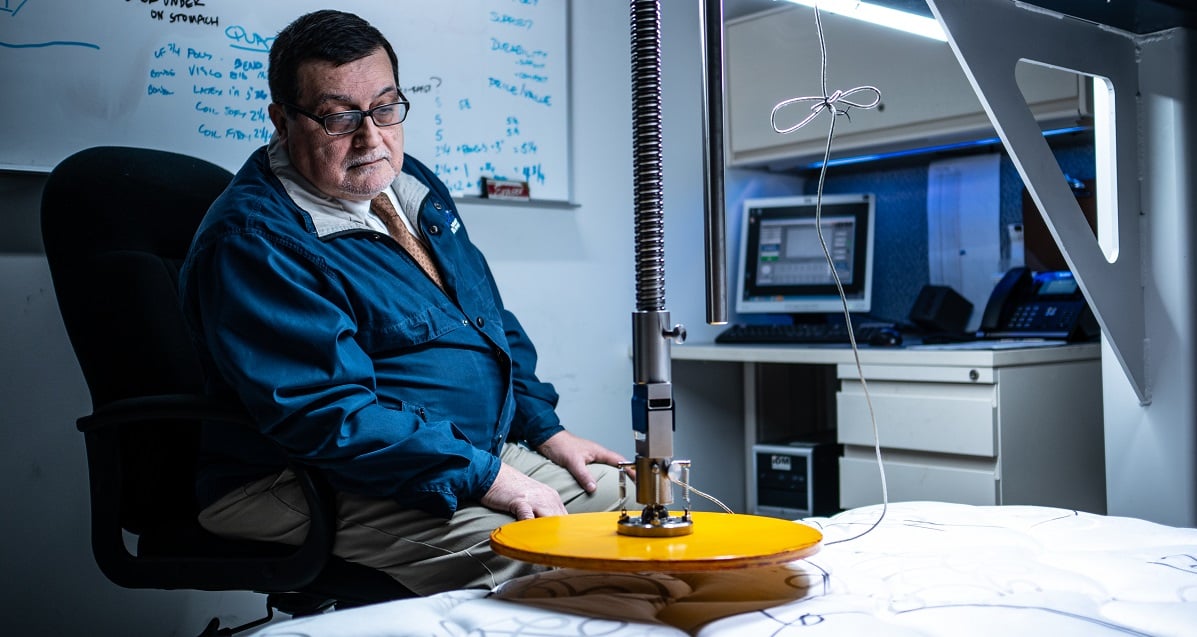 Foam compression testing
Our first test is the foam compression test. This 13.5-inch circular plate presses down into the mattress between 0-4 inches in .5-inch increments. This test measures the indentation load deflection (ILD) and represents the firmness (or feel) of the mattress. This measurement is taken at five different locations on the mattress meant to represent different areas of the body — head, shoulders, hip, and calf, etc.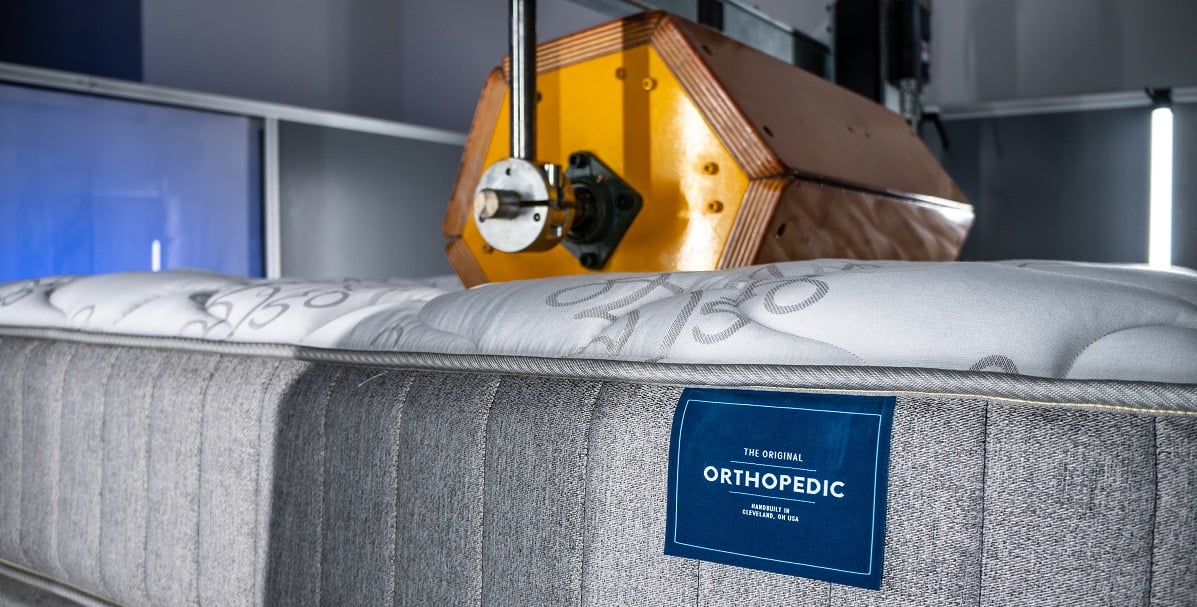 The Rollator
The Rollator is a 240-pound, hexagonal-shaped roller that passes back and forth across the width of the mattress 100,000 times over four days. This test is designed to simulate 10 years of use. Once the machine is done running through this test, our team evaluates the surface condition and profile of the mattress set and compares the results to those collected before the test. They also run additional measurements after a 24-hour recovery period to determine any changes.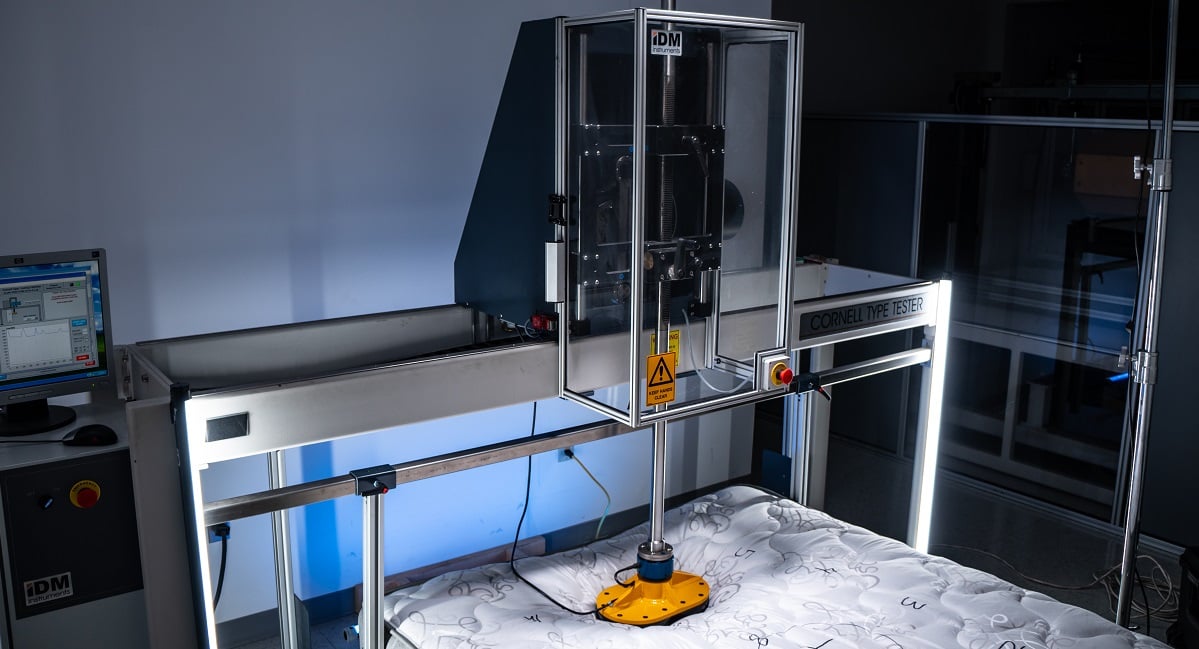 The Cornell tester
This dual sphere-shaped ram head applies a 230-pound load to a set position 100,000 times over the course of 11 hours. This test simulates a person sitting in the same position on the mattress set for 10 years. Our team measures the height and firmness at multiple intervals during the test.
See these tests in action
Ready to start your mattress buying journey? Come to The Original Mattress Factory first. No one knows more than our team about what makes a great mattress great. Whether you buy from us or not, you'll be better prepared to make a smart mattress buying decision. Find a store near you.