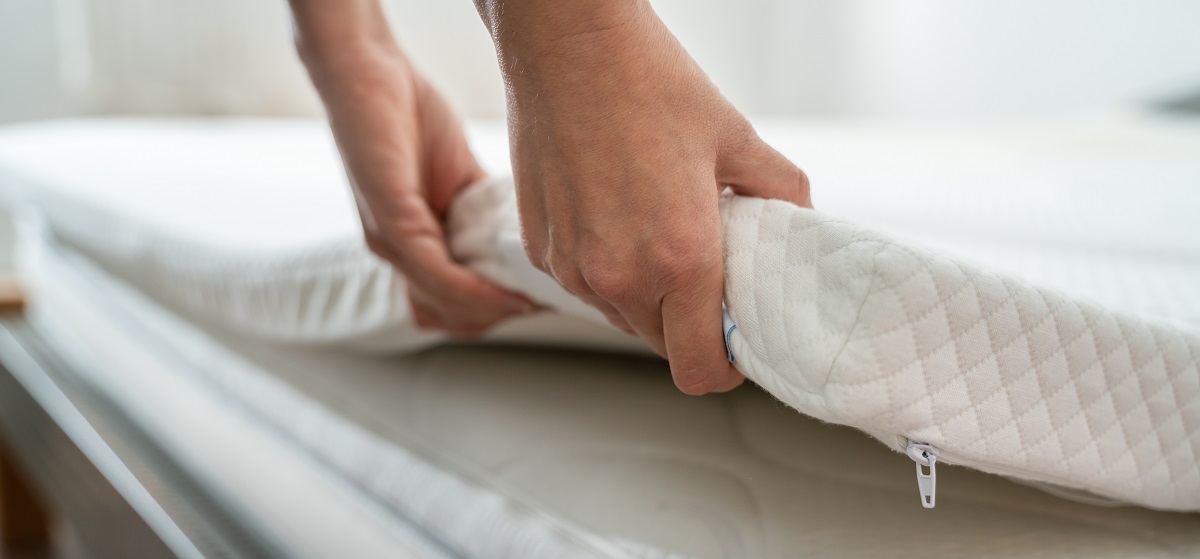 Everyone's comfort and support preferences are unique, and the bedding and mattress industries offer endless possibilities and combinations of mattresses, pillows, and other products to help make you as comfortable as possible. One of those products is a mattress topper, which you can add to the surface of your mattress to make it feel softer.
There is an endless variety of mattress toppers available on the market. While we offer a pillow top-style mattress topper, you can also find toppers made of everything from down to memory foam to "egg crate" polyurethane foams. Each type of mattress topper will deliver a unique feel.
So, do you need a mattress topper for your new mattress? While they're generally not necessary, they can be a great option if you've selected a mattress that is harder than you'd prefer.
Focus on getting the right mattress for you first
When you're shopping for a new mattress, it's important to focus on finding the right mattress for you — not how you can modify a mattress to make it right for you. We recommend spending at least 15 minutes in your natural sleeping position before making your final selection.
Sometimes, adding a mattress topper will prevent you from getting all of the benefits of the materials in your mattress. For example, specialty foams like memory foam or latex foam need to be the layer closest to the sleeping surface in order for the sleeper to get any benefit.
That said, if you find yourself torn between two different models, we always say that you can make a mattress feel softer with a topper, but it's much more difficult to make a mattress feel harder.
If your comfort preferences have changed
But our comfort and support preferences can change over time. While your mattress may still be in good shape, it may no longer be the perfect fit for your needs. If you find yourself wanting a softer mattress, a mattress topper may be a great option.
If your mattress is no longer in good condition (for example, if it has deep body impressions or has bowed due to improper support), a mattress topper will not solve the issues you're experiencing. A mattress topper will simply conform to any body impressions or deformities. In this case, it may be time to consider shopping for a new mattress.
Ready to start your mattress buying journey? Come to The Original Mattress Factory first. No one knows more than our team about what makes a great mattress great. Whether you buy from us or not, you'll be better prepared to make a smart mattress buying decision. Find a store near you.