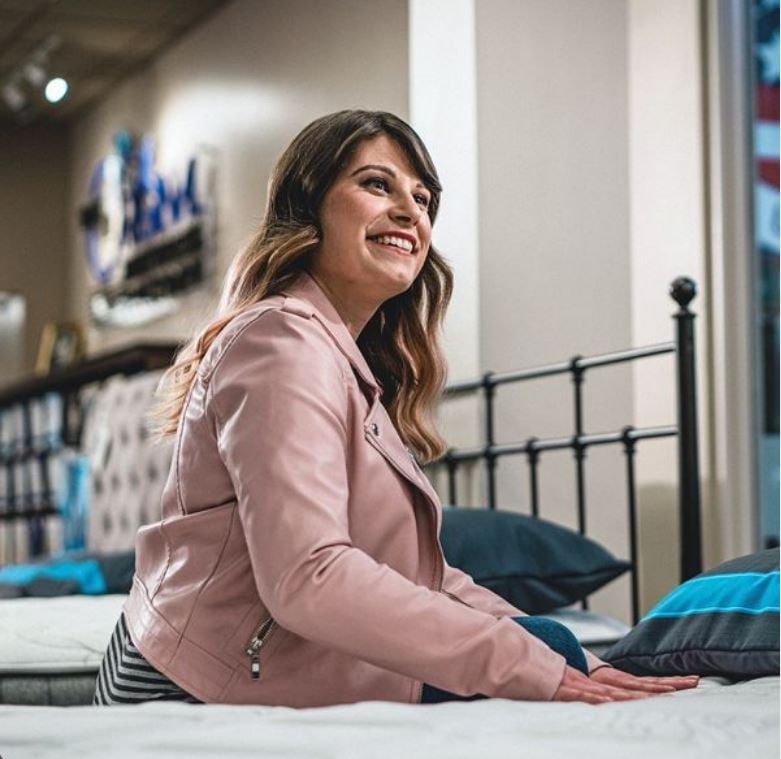 At The Original Mattress Factory, we are very appreciative of the many loyal customers that we have had over the years. A question that frequently comes up from previous customers is, "Do I still need to try out mattresses if I already own a mattress from your company?" The simple answer is yes, and this blog details many reasons why it is important to come in and try out a mattress, even if you have shopped with us in the past.

Preferences Can Change:
Like many things in life, your sleep preferences can change over time, especially because mattress shopping isn't done frequently. For example, a new sleeping position, or a change in the alignment of your spine could impact your feel preference. Medical conditions such as acid reflux or snoring, may be cause to consider an adjustable base. A new bed partner would be another reason why you may want to explore new comfort options.

Expanded Product Line:

As OMF has grown, so has our line of comfort choices. We are continually adding new products to our line and making improvements to our current products. Visiting one of our showrooms ensures that you are considering all options that are available.
Height and Accessory Considerations:
In some circumstances, you may select the same mattress, but realize that you need a different height box spring. We offer three different box spring/ foundation options to accommodate your needs. And what about that old pillow? A pillow plays an essential role in achieving optimal comfort. Don't forget to consider a new pillow when replacing your mattress. Equally important, don't forget that mattress protector. Protecting your investment is so important, and we've got you covered! We have plenty of protector options to ensure that your new mattress is kept safe from spills and stains.
Pressure Free, Personalized Sales Approach:
When you visit our store again, our knowledgeable staff will be delighted to offer personalized service based on your changing needs and preferences. And, if you aren't ready to purchase, no problem. Come in and test out our mattresses as many times as you would like! When you're ready, we will be here to help. Whether you select the same mattress as you've had before, or an entirely different one, taking the time to visit one of our factories or showrooms is a decision that you won't regret.
As a previous customer of The Original Mattress Factory, you've already experienced the quality and comfort we strive to deliver. However, revisiting our store and trying out mattresses again offers many benefits. From evolving preferences to expanded product lines and updated features, exploring the latest offerings ensures that you will find the perfect mattress for your current sleep needs. Take advantage of the opportunity to receive personalized help and consider accessory options. We welcome you to visit us again. We are here and ready to help you get the great sleep that you deserve.
Written by: Al Booker (Original Mattress Factory Cleveland)