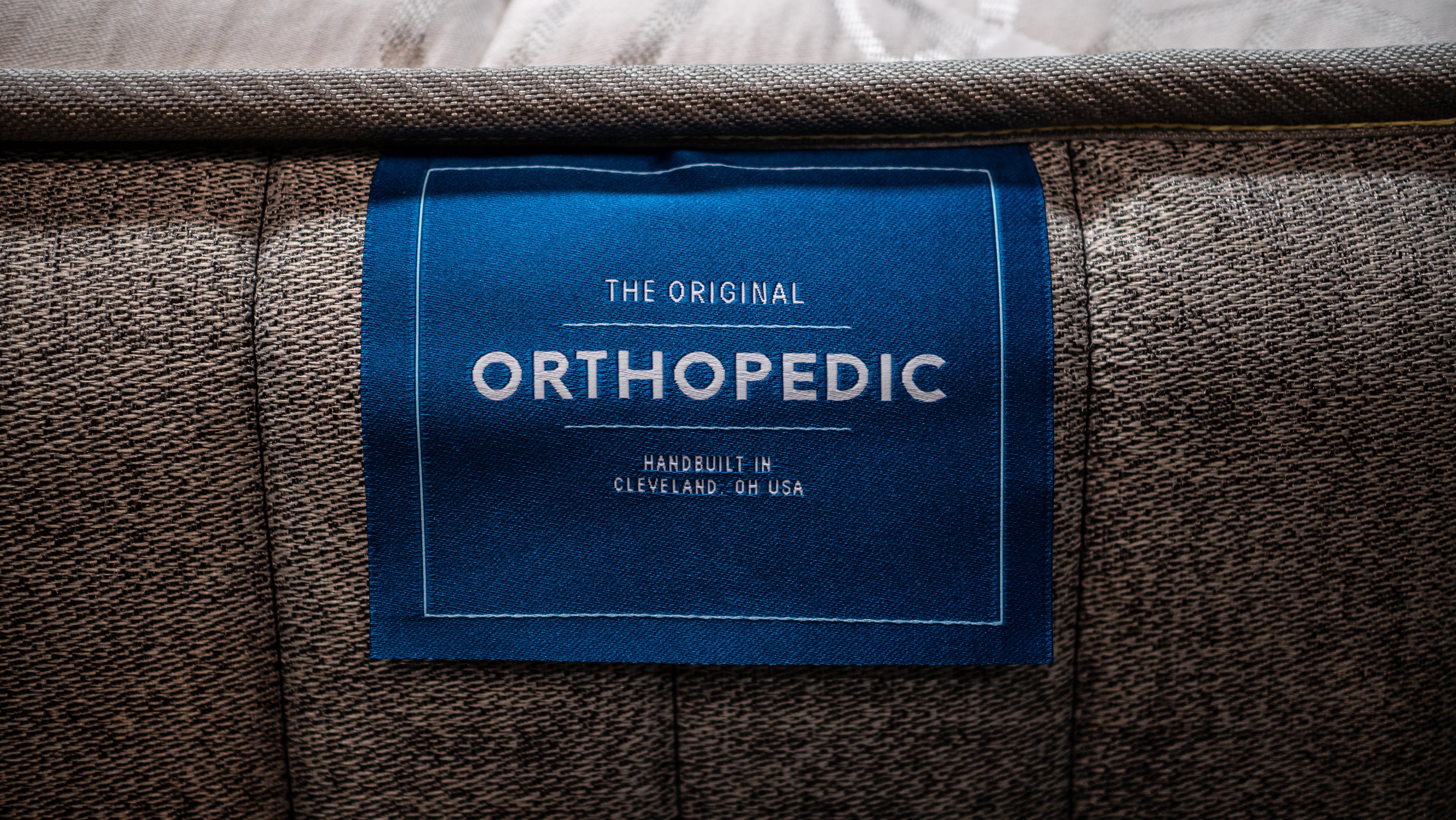 From the very beginning, The Original Mattress Factory has done things differently than other mattress manufacturers and retailers. When Ron Trzcinski saw the mattress industry going in a direction with which he no longer agreed, he left to start The Original Mattress Factory to offer a better mattress and a better mattress buying experience.
Back in 1990, Ron wanted to provide the same quality mattresses as the national brands but at a factory-direct price. Fast forward nearly 30 years, and the mattress industry has cut quality in order to cut costs, but The Original Mattress Factory is still making mattresses the way we used to. These days, we're offering a better mattress than the national brands — and we're still offering them at a better price.
We're proud to say that's not the only thing The Original Mattress Factory does differently.
OMF is employee owned and hometown made.
Every employee at The Original Mattress Factory is also an owner. Being an owner means that every employee — from the factory to the sales floor to the delivery team — takes special pride in their work.
And our products are not just American made — they're hometown made in our 11 local factories. When you make a purchase from The Original Mattress Factory, you can trust that your mattress was hand built by your neighbor. Our factory locations are always open to the public, so you can visit and see exactly how we build them. And you can rest assured that your purchase is supporting your local economy.
OMF hand builds two-sided, flippable mattresses.
When Ron started The Original Mattress Factory, all the major mattress manufacturers made two-sided mattresses. And for a good reason — you can flip and rotate it regularly to help even out the wear on your mattress.
But then, the industry moved more and more towards one-sided mattresses. Why? Other manufacturers wanted to cut down on costs by cutting down on the amount of materials used in each mattress. And it meant that customers would need to return to the market more often.
Now, OMF is one of the few manufacturers that we know of that still makes two-sided mattresses. We believe it's the best thing for our customers. Click here to see how we hand build our mattresses.
OMF believes in education, not high-pressure sales.
The mattress shopping journey can be stressful. The process has been designed by manufacturers and retailers to be confusing. They don't want you to know what's inside their products. They don't want you to be able to compare prices. They don't want you to know about their big artificial markups that make their "big sales" that pressure you into buying before you are ready.
At The Original Mattress Factory, we want to help prepare you for your mattress buying journey. Our sales process centers around education and transparency. Whether you buy from us or not, when you start your journey at OMF, you'll be better prepared to make a smart buying decision. Sleep is important and finding the right mattress is a big part of getting a good night's sleep. At the end of the day, OMF truly wants to help you find the best product and best value to fit your needs.
And we don't do the big, flashy sales. We believe that everyone should get our best price every day. So no matter when you're ready to buy, you can trust that you're getting our very best price.
Next: Four values we believe in at OMF
Check out Mattress Shopping 101.
Ready to start your mattress buying journey? Come to The Original Mattress Factory first. No one knows more about what makes a mattress great than our team. Whether you buy from us or not, you'll be better prepared to make a smart mattress buying decision. Find a store near you.